Sunday August 2, 2020 – 7pm PST: Frame Drag Trio (Ross Birdwise, Soressa Gardner & Joe Rzemieniak) perform on-line for Sonic Jazz, part of Victoria's Wonderment Festival. Join the Facebook event here. Details will also be posted to our new Facebook band page.
June 17, 2020 – Vigilance Magazine has just released my latest work Not the Only Killer (No Es el Único Asesino), a sound composition that visits the relationship between Covid-19 containment measures and the worldwide rise in domestic violence. I invite you to read the article and listen here.  (Spanish translation is available here.)
Also, my latest composition for Vancouver New Music's One-Page Score Project is now available for listening on Vimeo and YouTube.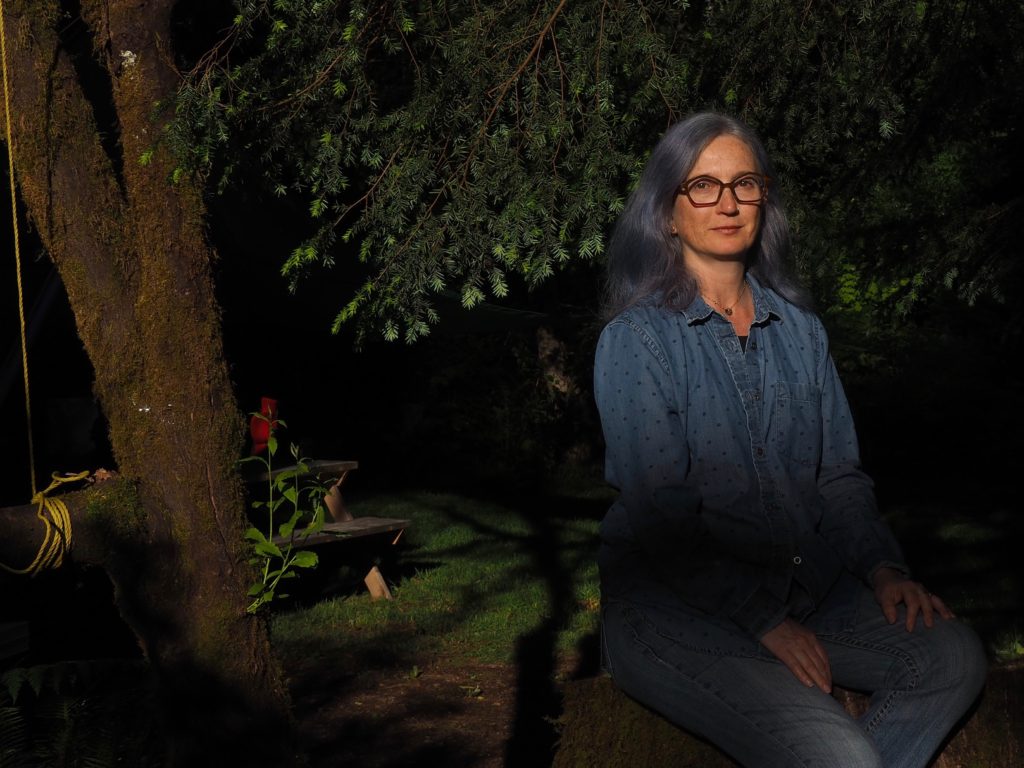 Soressa Gardner (SelfDeconstructy Music) is a vocalist, laptop composer/improvisor, and sometimes songwriter.
More music at soressa.bandcamp.com
Soressa's keen sense of mood, colour, humour and gravitas are expressed through extended vocals enhanced by electronic manipulations and sound-worlds carefully crafted from a variety of audio processing techniques. She performs regularly with VEE (Vancouver Electronic Ensemble) and resides in Victoria, BC.